YouTube Video Tags Extractor : Do You Want to Extract the Tags of Any YouTube Video or Shorts, Then This Tool Will Give You the Tags of Any YouTube Video by Extracting Which You Can Select According to You. Just Enter the URL of the Video or Shorts, the Tool Will Do the Rest Automatically.
Find and Analyze Tags for YouTube Videos Now and Optimize Tags for Your Videos to Get Better Rankings in Search Results. How to Use YT Tags Extractor Tool
What are Youtube Video Tags ?
YouTube Tags (Also Known as 'Video Tags') Are Words and Phrases Used to Refer to Specific YouTube Videos. These Tags Are Considered an Important Ranking Factor in YouTube's Search Algorithm.
Video Tags Are the Most Important Ranking Factor for YouTube Videos, Using YouTube Video Tags is Often an Important Part of Establishing Relevance and Helping Your Video Show Up for Appropriate Queries or Searches.
Why Are YouTube Tags Important ?
Using the YT Video Tag Can Help You To Clearly Explain Everything About the Video to YouTube. When Creating or Using Tags, You Must Not Forget the Relevance Factor. The Tag Should Explain the Subject or Category of the Video.
YouTube Tags Act as a Strategic Element/Ranking Factor for Video Ranking. YouTube Video Tags Can Help You Get Maximum Possible Chances to Rank on YouTube.
These Tags Can Be Useful if the Content of Your Video Is Usually Misspelled. Otherwise, Tags Play a Minimal Role in Your Video's Discovery.
How Many Tags Should You Use ?
Although There is No Fixed Number of YouTube Tags, It is Necessary to Include a MIX of Broad and Specific Tags. Filling Too Many Tags in a Video Is Not a Good Strategy. However, the Number of Tags for Best Performing Videos is Between 8 and 12.
Best Practices for Using Tags
Use More Searched Keywords as Tags.
Use the Focus Keyword as the First Tag.
Keep Most of Your Tags Between 2-3 Words.
Include Broad Keywords in Tags.
Avoid Overdoing of Tags.
Get Suggestions From Currently Ranking Videos and YouTube Auto-Suggest.
How to Add Tags to YouTube Video ?
New Videos
Sign in to YouTube Studio.
In the Top Right-Hand Corner, Click CREATE > Upload Video.
Select the File That You'd Like to Upload.
In the Upload Flow, Click MORE OPTIONS and Add Your Tags.
Uploaded videos
Sign in to YouTube Studio.
From the Left Menu, Select Content and Select Your Video.
Add Your Tags.
You Can Also Edit Tags on Mobile in the YouTube App. Learn How to Edit Uploaded Videos on Mobile.
How to Use YT Tags Extractor Tool ?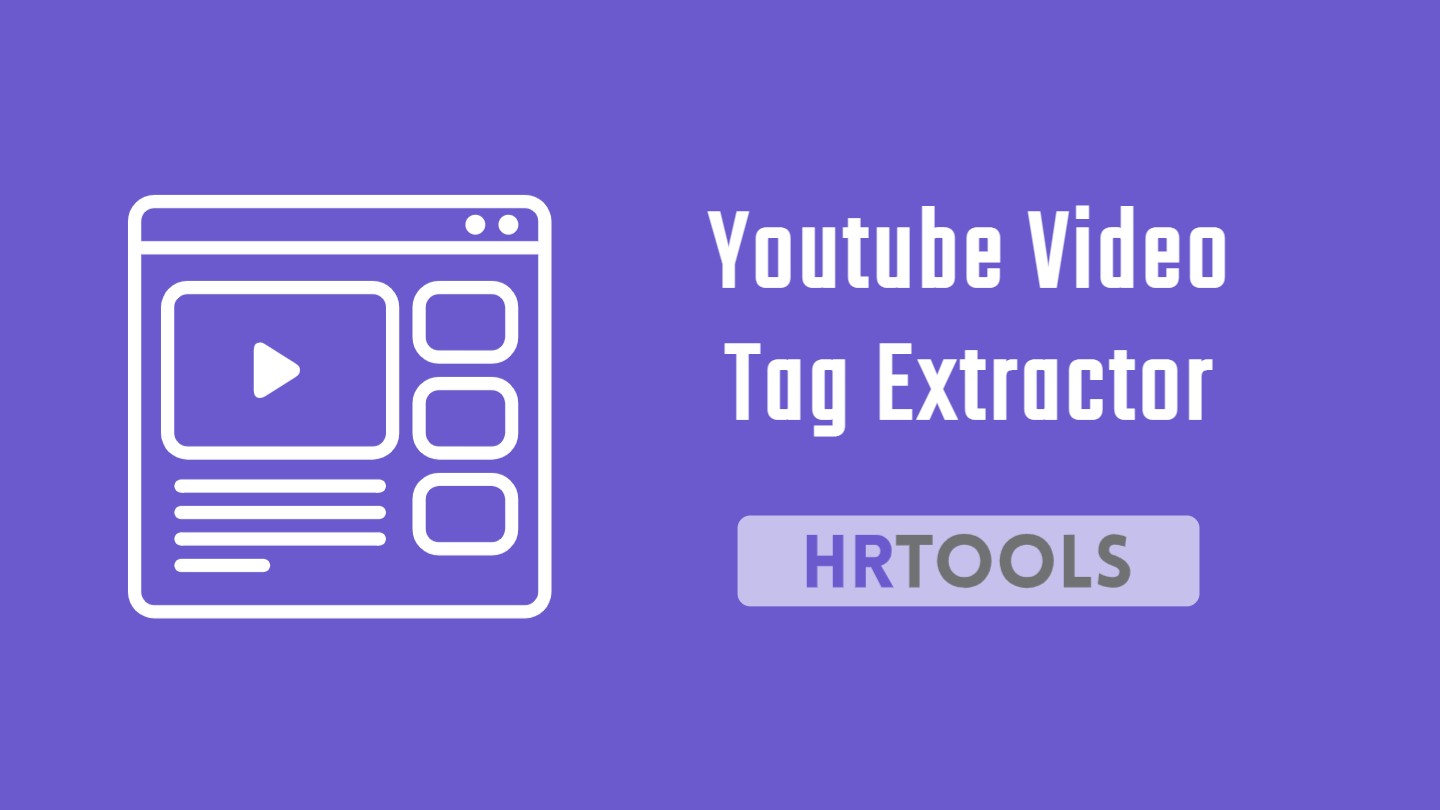 Simply Enter the YouTube Video/Shorts URL or ID in the Above Input Field and Click Generate.

Example URL ➜ www.youtube.com/watch?v=TcMBFSGVi1c
Example URL ➜ youtu.be/TcMBFSGVi1c
Example URL ➜ youtube.com/shorts/6qC2-Gld4Xg?feature=share
Example ID ➜TcMBFSGVi1c

Tags Will Be Generated, You Can Remove Unwanted Tags and Copy Tags as per Your Need.